In mid-August we were approached by one of the largest potato processors in the world to help them set up a factory in Egypt. FRP direct bonding is also the most sustainable solution in this industry were a lot of water is used. The normal steel sandwich panels will eventually rust and become vulnerable when it comes to dents.
To prevent this from happening in the future, it was decided to immediately apply the new steel sandwich panels with FRP. In addition to assembling the FRP Sentho also supplies all the materials and tools that are necessary.
Sentho will take care of the supervision for the project. After months of preparation, last week we had the first meeting on site with the local contractor and client to discuss all preparations for the assembly of 12,000 m2 FRP. This week there departed 3 containers of 40 ft by freighter from the port of Rotterdam to the port of Alexandria which will arrive around new years eve.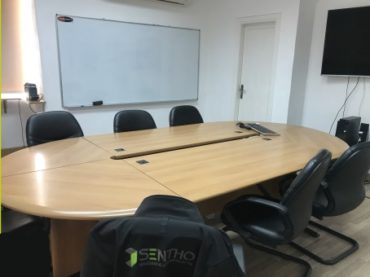 Together with the local contractor, staff will be trained in 2018 to ensure that the FRP is installed properly and carefully. So that the plant can get the most stringent requirements. Sentho's expertise has been of great importance to the customer for making the right choices. In January 2018, 2 supervisors from Sentho will again depart for Egypt. Sentho relieves its customers and will make a big step in the international food industry. Sentho sets the standard and is always monitoring all global certifications such as BRC, IFS, FSMA, SQF 2000 and the FSSC 2200, so we prefer to anticipate the facts.
Also for 2018 there are several trips abroad in the planning for even more international projects.